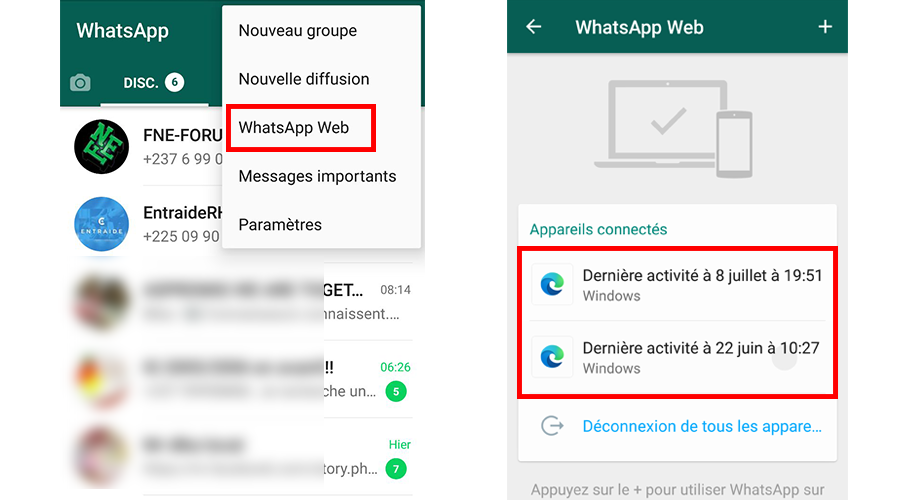 Whatsapp Tip: How do you know if someone has read your private messages?
Open the Settings menu and click on the WhatsApp Web/Desktop option. If the application prompts you to go to the whatsapp website, scan the QR code, and you can then view and continue your discussions directly from your computer. This means that no one but you will be able to read your conversations from another computer using WhatsApp Web.
But if you see a session in the "connected computers" section that does not match your own connections to WhatsApp Web (date or location of connection), this is a good reason to suspect that someone else has used your smartphone to scan their own code and read your WhatsApp conversations from their computer.
Try this for your security on Whatsapp !