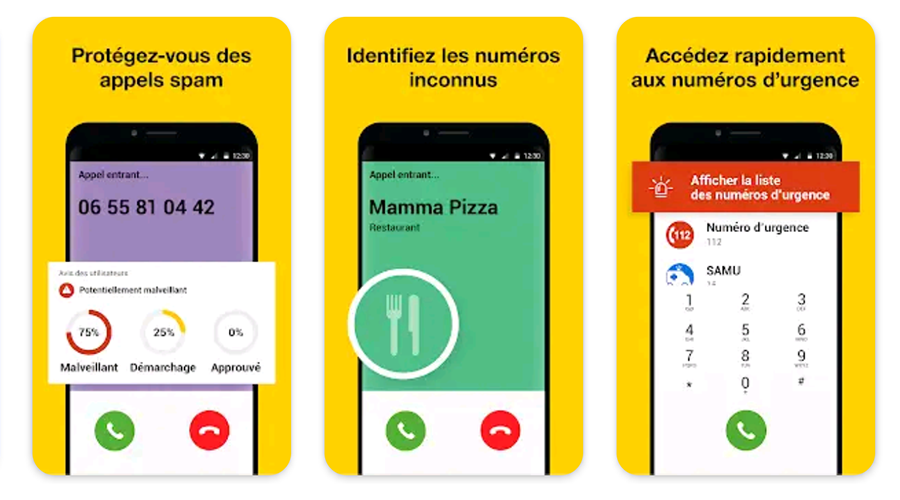 Tip: How to block unwanted phone calls on iPhone and Android?
Don't waste time answering suspicious numbers, identify and block them, there are several solutions available to you. The solution is simple: Download Orange Phone
Few people know this, but Orange offers a free application that can tell you when a suspicious number calls you. Orange Phone, that's its name, is available free of charge on iOS and Android and is not just for the operator's customers. All users on iOS and Android, all operators combined, can install and use it.
This application works as a spam filter and will allow you to identify telemarketing calls as well as malicious calls.
Thanks to a database of numbers, known to be unwanted or malicious, loaded in the application, Orange Phone displays directly on the call screen of your smartphone, an indication "Malicious call" or "Commercial solicitation". These indications are also stored in the call log.
However, to make the most of the functionalities on Android, Orange Phone asks to be used instead of your usual phone application.
On iOS, as a user, you can also contribute to the reporting of unwanted numbers that contact you. Simply copy the number from the call log and paste it into the application to indicate whether the number is malicious or canvassing.
Source : 01net