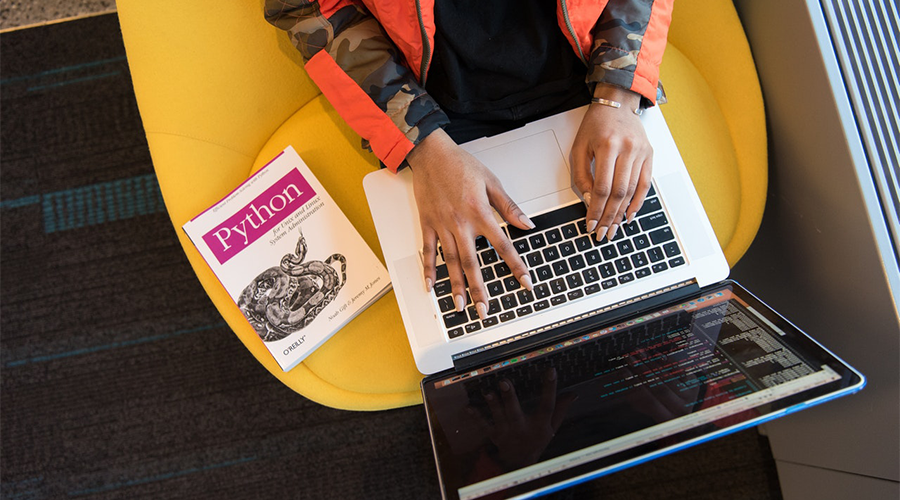 The 20 most popular development languages of 2020 : Python beats Java and C
IEEE Spectrum unveils its ranking of the most popular programming languages of the year.
There are many development language rankings, often based on very different methods: uses on developers' platforms, research trends, surveys of the populations concerned, etc. It is the turn of the IEEE Spectrum, the famous magazine published by the IEEE, a professional organization dedicated to engineering and applied sciences, to present its own. Its methodology is much more complete than what we are used to seeing, since no less than 11 variables and 8 sources are used to classify languages. CareerBuilder, GitHub, Google, Hacker News, the IEEE, Reddit, Stack Overflow, and Twitter were used to analyze trends and search volume, citation recurrence, the number of relevant job postings, published news, and questions asked about each language.
This in-depth work allows for a balanced ranking between trends and uses, and the multiplication of sources avoids strong biases. The result is a relevant ranking, which gives Python first place, ahead of Java, C, C++ and JavaScript. The rest of the top 10 consists of R, Arduino, Go, Swift and Matlab. IEEE Spectrum also offers you the possibility to customize the ranking according to what interests you the most. There are four types of languages: Web, Mobile, Enterprise (desktop and scientific applications) and Embedded (programs made to control devices other than computers). You can also view rankings related to trends, employment, open-source platforms or make your own mix. Here are the main rankings.
Overall Rankings
1. Python
2. Java
3. C
4. C++
5. JavaScript
6. R
7. Arduino
8. Go
9. Swift
10. Matlab
Trends
1. Python
2. Java
3. C
4. C++
5. Go
Employment
1. Python
2. C
3. Java
4. Go
5. C++
Open-source platforms
1. Python
2. Java
3. C
4. JavaScript
5. C++
Web
1. Python
2. Java
3. JavaScript
4. Go
5. Ruby
Mobile
1. Java
2. C
3. C++
4. Swift
5. Dart
Companies
1. Python
2. Java
3. C
4. C++
5. R
Embedded
1. Python
2. C
3. C++
4. Arduino
5. Assembly
Source: Moderator's Blog