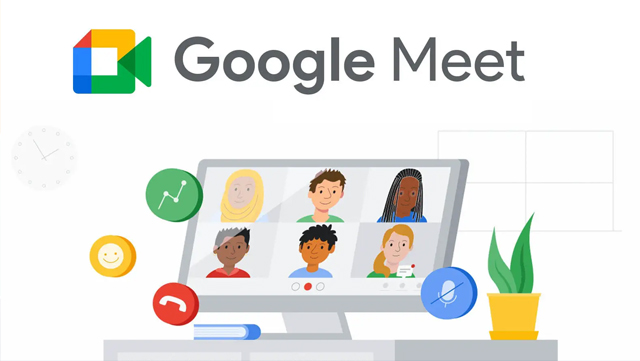 How can I touch up my portrait during a meeting on Google Meet ? 
Google Meet, Google's video conferencing service, has added a new feature : portrait touch-up.
This new feature allows users to enhance their image during video calls: they can smooth out their complexion, lighten or whiten their eyes. They can choose between a subtle or pronounced change to their appearance.
The benefits of portrait retouching
To look your best for an important meeting (conference, etc.), or if you haven't had time to apply make-up or clean your face, for example, you can modify your portrait before or after your video call.

Correct your flaws with the Google Meet application !
Portrait retouching is available to users of the Android and IOS versions of the web and mobile application. They can preview their appearance and make changes before launching a call.
If the call is initiated by a third party before they have reviewed their portrait, they can activate the function by pressing the three dots that appear in the right-hand corner of the screen, select "Settings", go to the video section and activate the "portrait retouched" option.
According to Google, this feature will be rolled out gradually. For the moment, unlike its competitors (Skype For Business, Microsoft Teams), Google Meet does not have a virtual make-up function.
Source : phonandroid
Vanessa Ntoh
Les commentaires
---