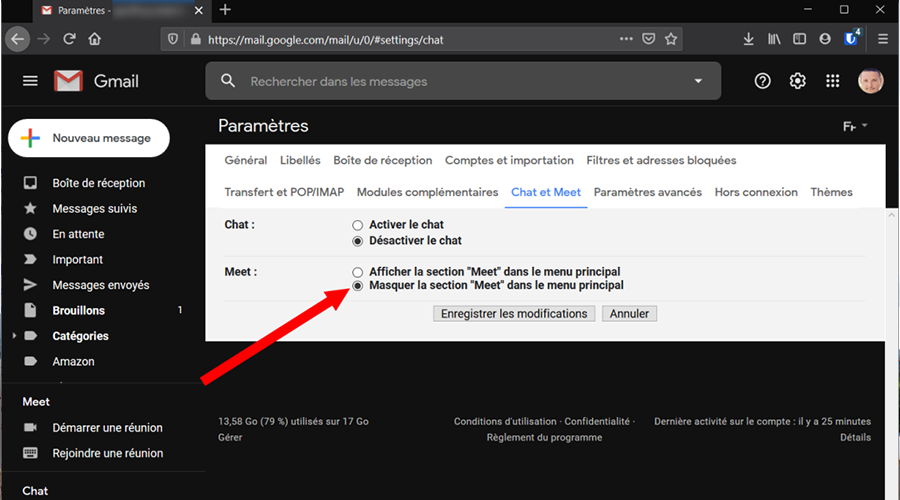 Gmail Tip: How do I hide Google Meet in Gmail?
Once only available to Gsuite subscribers, Google Meet, Google's video conferencing service, has become free for all users with a Google Account.
A few days later, the Mountain View firm hit the nail on the head by integrating its solution directly into Gmail, instead of Hangouts.
But for Gmail users who don't use the service, the addition of Google Meet to their inbox adds a little more clutter to the sidebar. Fortunately, it is possible to disable the service, which will still be accessible from the dedicated page meet.google.com. Here's how to do it.
1. Access the settings
Open your Gmail inbox, and click on the cogwheel button in the top right corner to open the settings. Then click Show All Settings to see all the options.
2. Turn off Meet
Then go to the Chat and Meet tab. Then choose to Hide the Meet section in the main menu.
Validate your settings by clicking on Save Changes. When you return to your inbox, Google Meet should have disappeared from the side column of Gmail.
Source: 01net