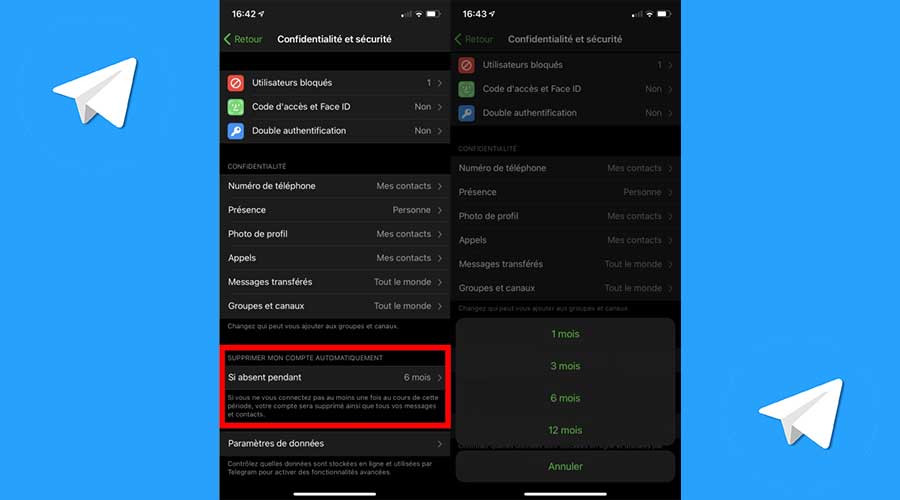 Tip: How do you plan to self-destruct your Telegram account?
Telegram proposes for those who wish to do so, to configure the self-destruction of their account, in case they do not connect to it for several months.
To do this, go to Telegram's Settings. Then go to the Privacy and Security menu and scroll down to the section Delete my account automatically.
You will then be able to choose a period of inactivity (1, 3, 6 or 12 months) beyond which your account will be automatically deleted from Telegram's servers.
Source : 01net