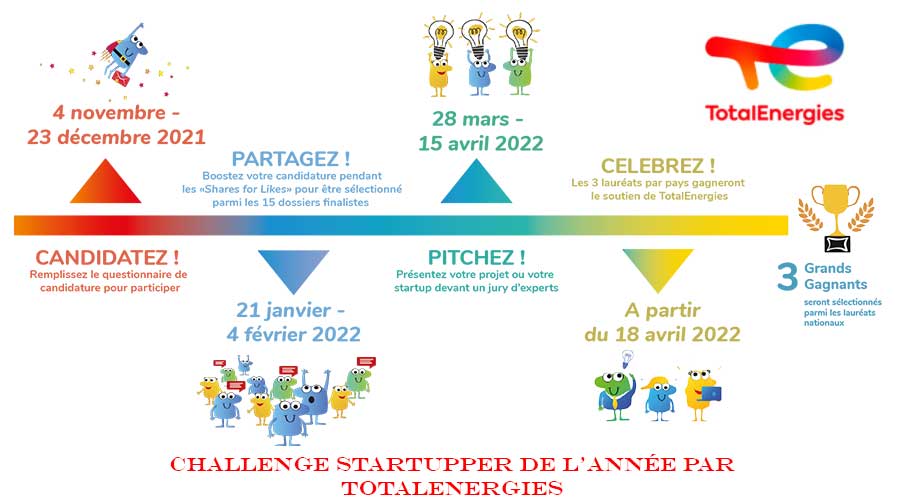 Total Energies opens the third edition of the Startupper of the Year Challenge
Organized in 32 African countries, the Startupper Challenge of the year by TotalEnergies is back for its third edition. It aims to support young African entrepreneurs aged 18 to 35 years.
It is open to all entrepreneurs and young innovative startups that have a positive impact on their communities and the planet. These projects will be evaluated on three main aspects: the feasibility of the project, the innovative nature of the project, the link with one of the sustainable development goals defined by the United Nations in 2015.
In each country participating in the competition, three prizes will be awarded:
- Best startup project,
- Best startup under three years old,
- Best female entrepreneur
These prizes give right to three types of rewards and benefits: financial endowment, media visibility, personalized support for the candidates.
You think you are a pioneer with a project or a startup that can make a difference in your country? You have until December 23, 2021 to register in one of the following categories: business creation project or startup under three years old.
Participate and become Startupper of the year !
Source: Total Energies