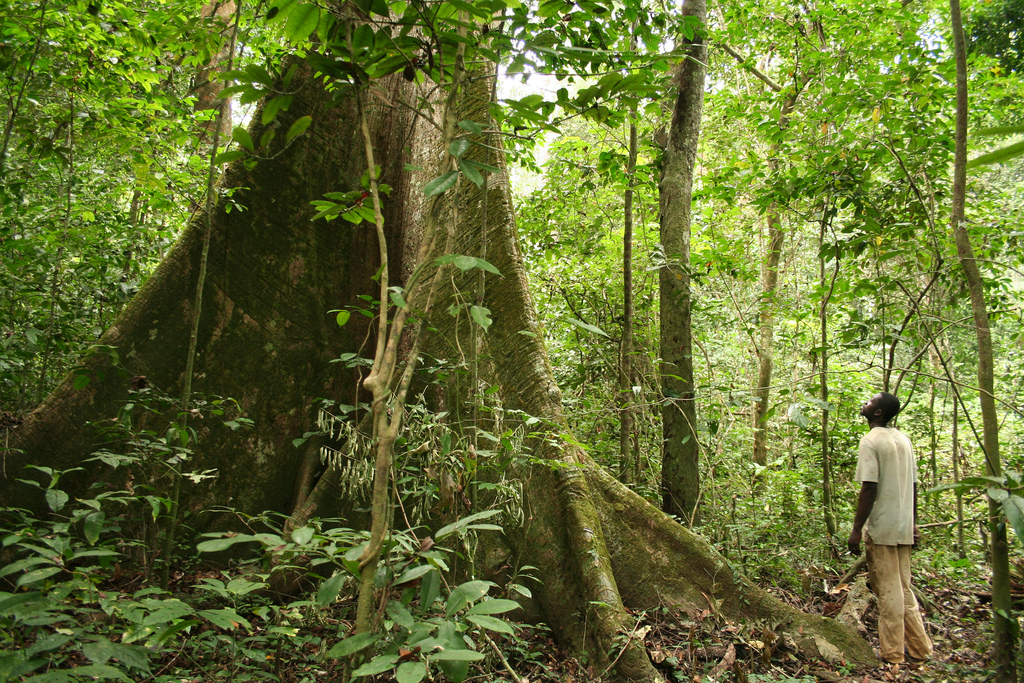 Timber : Massaha now classified as a protected area in Gabon
At the request of the Massaha community in the northeast of the country, 56 km from Makokou, the Minister of Water and Forests will initiate the permanent protection of the forest concession held by the Chinese company Transport Wood Trade International (TBNI) and the downgrading of this site, granting it the status of protected area.
Initiated since August 2020, the request of the Massaha community, in the northeast of Gabon, for the downgrading of the forest concession awarded to the Chinese company Transport Wood Trade International (TBNI) to create a protected area that would be managed by the villagers of this corner of the province of Ogooué-Ivindo seems to have found a sympathetic ear with the Minister of Water and Forests, Professor Lee-White.
Indeed, the minister's last visit to the village of Massaha at the end of March was aimed at better understanding the concerns and demands of this village community, which is worried about logging operations that would destroy sacred sites.
"It is not only the forest that speaks to me, but also the ancestors. We came to Massaha to better understand the community's request. They fear that logging activities will destroy their sacred sites, so we came to reassure them. But also to ask TBNI to leave quickly and remove all remaining logs from the site to preserve the area. After that, we will discuss what needs to be done with the elders," said the Minister of Water and Forests.

Members of the Massaha community condemn the pollution and environmental damage, the blocking of waterways, the lack of marking on felled stumps, the aggressive exploitation of the forest, and the destruction of ancient villages and sacred sites in northern Liboumba. The president of the community's forest management committee, Arsène Ibaho, testifies :
"We knew ourselves that the Minister could not refuse our request. We showed proof of our story. Thank God Lee White came to visit us. Even though part [of the forest] has already been destroyed, we will reforest it. This is a huge relief and we are very grateful to the minister.
The Director General of Forests in Gabon and the Provincial Director of Water and Forests in Ogooué-Ivindo have been charged with finalizing the technical documentation over the next two months. They will be assisted by villagers in GPS tracking of sites and former villages, maps of the area, and all other aspects requiring administrative involvement. This is an unprecedented case in the country's forest management, where at the request of the resident community, an area is declassified and protected.
Source: gabonreview