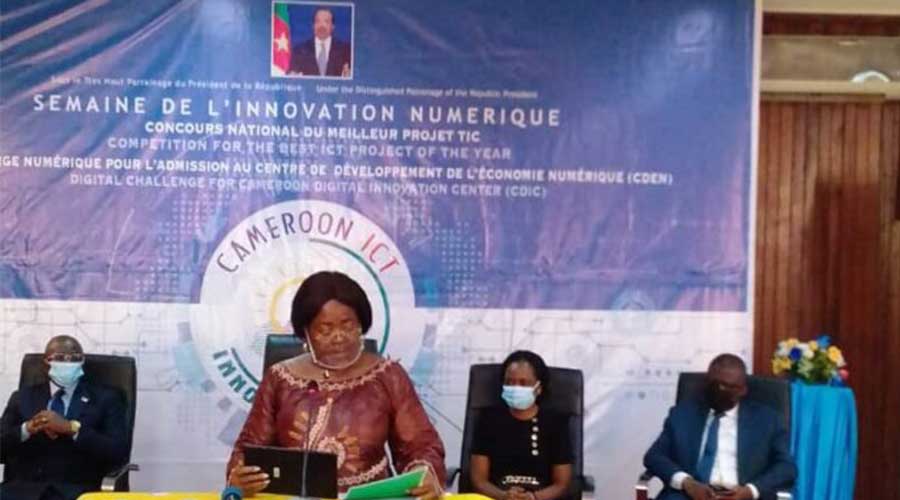 The third edition of the digital innovation week will be held in March 2022
Placed under the theme: "Cybersecurity and digital innovation: what challenges for Cameroonian youth", the third edition will take place from 14 to 18 March 2022 in Yaoundé.

Organised under the guidance of the Ministry of Posts and Telecommunications, the Digital Innovation Week is an event that puts in competition every year the project holders dedicated to IT. It rewards the most innovative projects in this sector and aims to encourage young start-ups.

Two key activities will mark this edition: the Competition for the best ICT project of the year, with the award of the Special Prize of the President of the Republic to the best project. Secondly, we have the Digital Challenge, which aims to select the startups that will be admitted to internal incubation at the Centre for the Development of the Digital Economy (CDIC).

During the press meeting held on the latest 17th of December, the Minister of Posts and Telecommunications, Minette Libom Li Likeng said that it is "a digital high-tech centre (cyber technology park) that will capture, channel, accompany and promote initiatives and innovations in the field of digital entrepreneurship, by providing the project leader with an accessible, flexible and modular working environment; the latest pedagogical, didactic and engineering tools; efficient technical supervision and managerial assistance services; and support in seeking funding. "

Registration has been open since 18 December 2021 and will close on 9 March 2022. Several criteria have been defined as conditions for participation:

- be of Cameroonian nationality ;
- be the bearer of an innovative project using ICTs;
- be resident in Cameroon, among others.
For more information, visit the event's website.