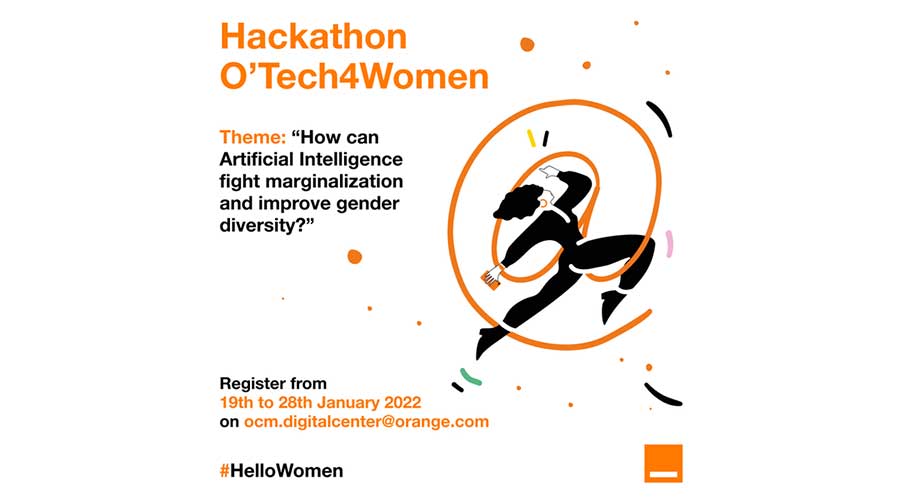 The Orange Cameroon O'Tech4Women Hackathon will be held from February 7th to 10th 2022
Orange Cameroon is organizing a hackathon that will take place from February 7 to 10, 2022 on the theme: How can artificial intelligence fight exclusion and improve gender diversity?
A hackathon is a "design sprint-like event in which computer programmers and others involved in software development, including graphic designers, interface designers, product managers, project managers, domain experts, etc. collaborate intensively on software projects" (Wikipedia).
Are you one of these professionals? Then this announcement is for you. Orange Cameroon through its "Hello Women" program has launched O'Tech4Women whose objective is to sensitize young women and girls to new technical and digital professions.
The aim is to strengthen the capacities of women in order to increase their number in technical fields such as Data, Artificial Intelligence (AI), cyber security, cloud, Information System (IS) or networks. The Hackathon will take place in four Cameroonian cities: Douala, Yaoundé, Buea and Ngaoundéré.
The results and awards will take place on February 10, 2022 at Orange Digital Center.
#artificial intelligence #software #computer programmers #women
Vanessa Ntoh