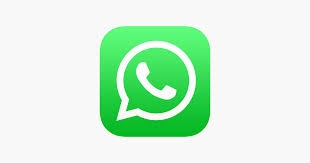 Social networks: Whatsapp develops a new feature dedicated to communities 
Since its launch in 2009, Whatsapp Messenger has gradually become part of the habits and way of life of people around the world.
The famous social network with millions of users will be updated in the next few days with a feature that will allow active users gathered in communities or groups linked by common or related topics to be able to interconnect.
What does it consist of ?
According to Agence Ecofin, "Members will be able to receive announcements sent to the whole community while discussing in smaller groups created around specific interests. Administrators will be able to send announcement messages to all community members and control which groups can be added".
This new feature will definitely impact the way individuals will communicate or network from the Whatsapp social platform. As a reminder, the instant messaging application offers users the ability to create, manage groups by adding whoever they want, with everyone free to leave the group as they see fit.
Also, the latest updates of the mobile application are summarized in the aesthetic improvements of the user interface, which allow users to have more fun with new emojis among others.
Definitely one of the most used social networks in the world, this application allows users to exchange with their contacts in a quick way from any smartphone, if they install it on their phone.
Vanessa Ntoh