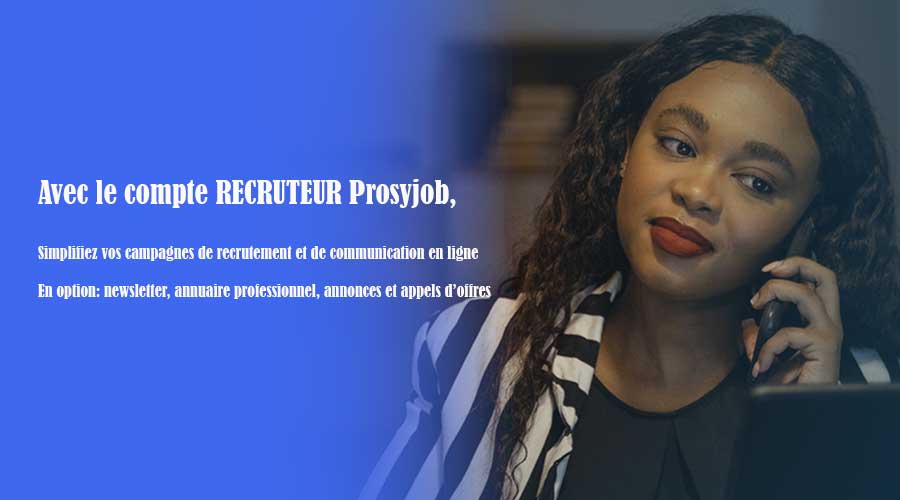 Prosyjob The publication of job offers
Are you an SME operating in a particular sector of activity or a public institution? As a personnel placement firm or a human resources manager, are you looking for relevant human resources for a vacant position in your organization?
Simplify your life by publishing your job offer online on Prosyjob. Prosyjob offers you the possibility of recruiting online from a recruiter account.
Open your recruiter account at Prosyjob now!
Our recruiter account allows you to :
- publish job offers,
- access nearly 1000 professional resumes,
- benefit from a unique technology that will simplify your recruitment and online communication campaigns.
Opening an account gives you the possibility to communicate about your company (its products and services) and to see your offer relayed on social networks.
To learn more, join us now!