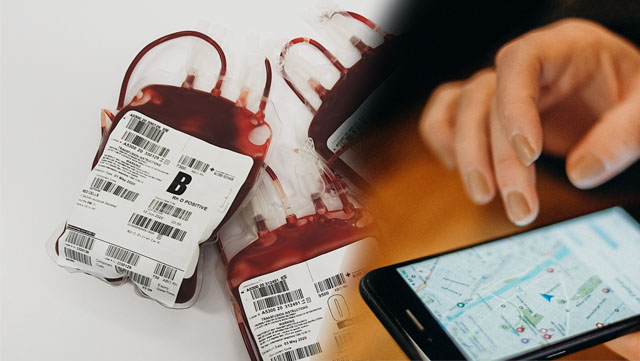 Mobile application : With Ntchina, giving blood is no longer a mystery !
What is Ntchina ?
Ntchina is a mobile application created by Alvine Yenot, a young Gabonese woman. It is a community platform for mutual aid and blood donation, which connects potential donors and blood seekers.
How does this application work ?
If you are a donor or if you need blood, you fill in an online form to register on the platform. Afterwards, the people registered in the database receive an alert that there is an active donor/requester in a given geographical area.
The work is done on a daily basis in partnership with the Gabonese blood bank. Registration and access to information on the platform are free of charge. Profiles are not sectioned and are irreversible, i.e. a donor can become an applicant later on and vice versa.

The origins of the Ntchina platform
For the record, a close relative of the designer was waiting for a blood transfusion in 2019. When Alvine Yenot realised that finding a donor was not easy, she had the idea to make things easier.
She enrolled in the Tony Elumelu Foundation's Entrepreneurship Programme and became a recipient, which enabled her to acquire equipment, set up her business and hire staff.
According to her, "you don't need to wear a cape or have superpowers to save a life, because we all have the superpower of blood in us and we can save a life at any time".
#mobileapplication #Prosygma
Source : www.wearetech.africa
Vanessa Ntoh