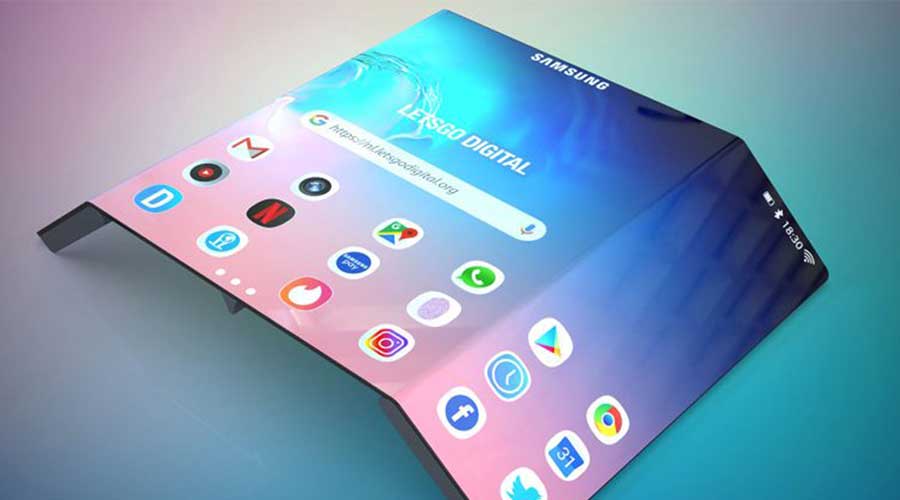 Mobile: Samsung working on a tri-fold smartphone, it is confirmed
Samsung is developing a smartphone with a foldable screen that can be folded into three parts. According to a patent, the manufacturer wants to integrate a magnetic holder for the S-Pen. Could this new kind of foldable smartphone be released by the end of the year?
With the Galaxy Z Fold 2 and Galaxy Z Flip, Samsung has established itself as the leader in foldable smartphones, with a considerable lead over the competition. Unsurprisingly, the Seoul-based giant wants to continue capitalising on foldable screen phones. In the course of 2021, Samsung will announce a total of 5 foldable smartphones. Among these newcomers, we can obviously expect to see the Galaxy Z Fold 3, a high-end smartphone with an S-Pen, and the Galaxy Z Flip 3, a new generation of clamshell smartphone.
In parallel, the chaebol is also developing new designs to enrich its range. According to a patent filed in September 2020 with the World Intellectual Property Organisation, Samsung is working on a smartphone whose screen folds into three parts. In detail, the device consists of a screen with a large main panel and two smaller parts, reports LetsGoDigital.
SAMSUNG HAS INVENTED A MAGNETIC HOLDER FOR THE S-PEN
The two screens, attached to the side of the structure, fold down onto the main touchscreen. In this case, Samsung opts for a design that folds outwards, unlike its previous foldable smartphones, where the screen folds inwards.
As the patent points out, Samsung accompanies the foldable smartphone with an S-Pen, the flagship accessory of the Galaxy Note. Unlike the Note, however, the device is not equipped with a drawer to house the accessory. Instead, the manufacturer has devised a magnetic holder capable of holding the stylus against the structure with magnets.
The patent filing obviously does not mean that Samsung really intends to exploit this technology. Nevertheless, a report from Nikkei claims that Samsung intends to launch a smartphone that folds in three by the end of the year. Given this, one imagines that the manufacturer could capitalise on the design presented in the patent.
Source: Phonandroid.com