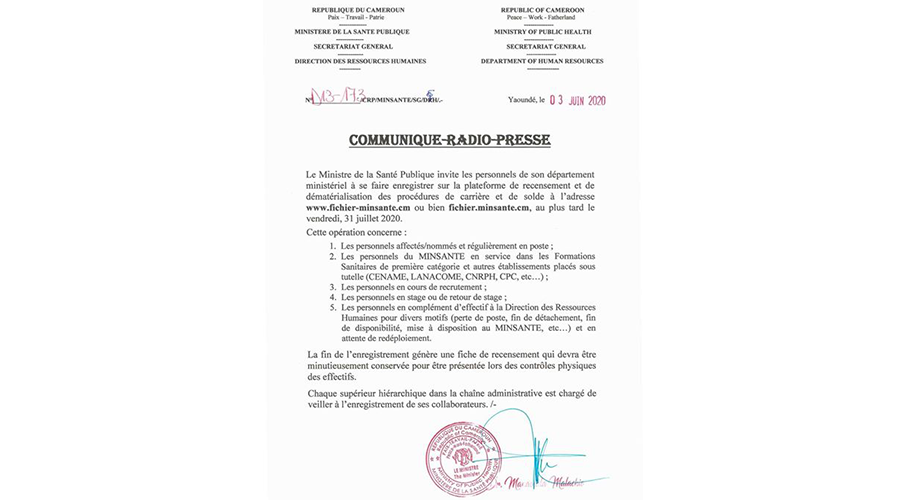 MINSANTE Cameroon invites its staff to register on www.fichier-minsante.cm .
PRESS RELEASE
The Ministry of Public Health invites the staff of its ministerial department to register on the platform for the census and dematerialization of career and pay procedures at www.fichier-minsante.cm or fichier.minsante.cm, no later than Friday, July 31, 2020.
This operation concerns :
1. Staff assigned/appointed and regularly in post ;
2. MINSANTE staff serving in first category health training courses and other establishments under supervision (CENAME, LANACOME, CNRPH, CPC, etc.) ;
3. Staff currently being recruited;
4. Staff undergoing training or returning from training;
5. Staff in the Human Resources Department to supplement the workforce for various reasons (loss of post, end of secondment, end of availability, transfer to the MINSANTE, etc.) and awaiting redeployment.
At the end of the registration process, a census form is generated, which must be carefully kept for presentation during physical checks of the workforce.
Each hierarchical superior in the administrative chain is responsible for ensuring the registration of these employees. /-
You are a member of the staff of the MINSANTE of Cameroon, please register!