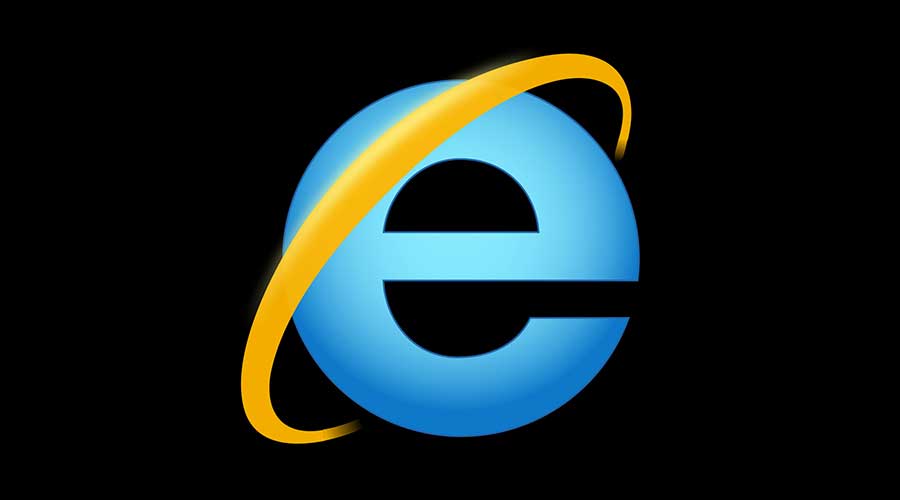 Microsoft to pull the plug on its Internet Explorer browser in June 2022
It is retiring after 25 years of loyal service. Microsoft's historic browser will no longer be supported on Windows 10.
This time, it's over: Internet Explorer will soon no longer be part of the list of Windows applications. In a blog post published on Thursday 20 May, Microsoft announced that it will pull the plug on its historical browser in June 2022. "We're announcing that the future of Internet Explorer on Windows 10 is Microsoft Edge," the software giant said, before praising the merits of its other browser. Edge is "faster, more secure and offers a more modern browsing experience", the company acknowledged, while being "compatible with older websites and applications".
Internet Explorer, which was launched more than 25 years ago, has since been largely deserted in favour of its Silicon Valley-born competitors, Google's Chrome and Apple's Safari. Many Internet users have posted ironic messages of condolence on Twitter, referring to the jokes the browser was the subject of for years. "Peace to your Internet Explorer soul. I never used it, but when it's dead, we can't make fun of it anymore," commented Arcader UwU. "I remember when I used to download Chrome every time I updated Windows," scoffed Hrishikesh Pardeshi. "This browser seems old and outdated nowadays, but back then everyone needed it," recalled TheCool_ColdMan.
While there will be no more technical support for Internet Explorer from June 15, 2022, sites designed for this browser will run on Edge at least until 2029, the Seattle firm promised, not least because many organisations "have a surprisingly large number of websites" based on the old technology.
Today, Chrome has almost 65% of the market share worldwide, according to Statscounter. Safari comes in second with almost 19% share in April 2021. Firefox, from the Mozilla foundation, and Edge, are third and fourth (3.59% and 3.39%).
Source: Franceinfo