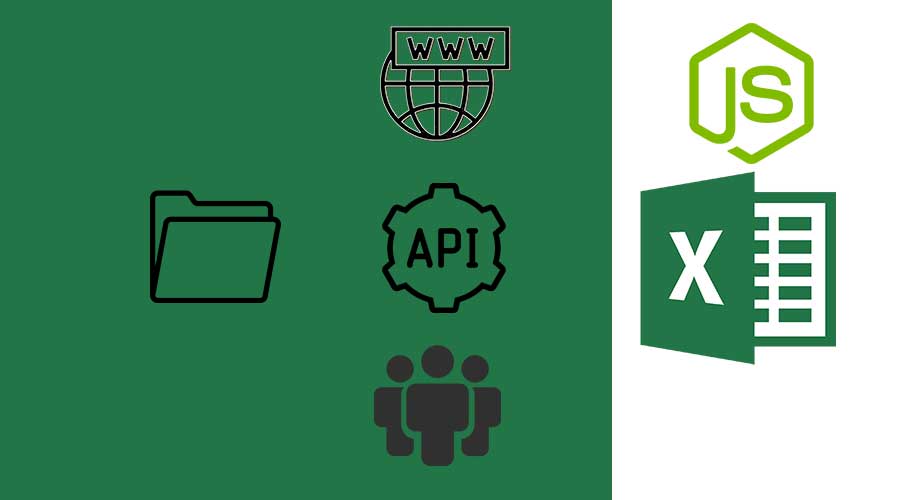 Microsoft creates a new programming interface by integrating JavaScript into Excel
Excel, the famous calculation software created by the American multinational Microsoft, is evolving with the new JavaScript programming interface (API).
JavaScript is a scripting language used in interactive web pages that plays a central role in web applications, along with HTML and CSS. By associating it with Excel, the idea is to make it easier for professionals such as developers to access and manipulate their data as they wish.
Indeed, this new API gives users the freedom to organize their data according to their needs. This data can be of any kind: images, tables, currencies, cities, matrices, content maps, etc.
With this functionality, the user can exploit files or resources from different sources (web, personal folders) and integrate them into a cell to bring more information into his work.
He will be able to add add-ins to his own service and share the data with third parties through a single document and not several attachments. For this to be possible, users must use the Office.JS Preview API and an Insiders Beta version of Excel available on Windows or Mac.
When was the last time the software was modified?
Excel software has undergone many changes over the course of its history. From the 2000s to 2021, it has evolved a lot by expanding the spectrum of data users can work with in the application.
In 2018, the Stocks and Geography "data types" option is incorporated, allowing a single cell in a spreadsheet to contain a living, connected and rich set of information of many kinds.
In 2020, with the business intelligence tool Power BI, Microsoft expanded the scope of users by allowing them to automatically connect data from their storage spaces with Excel.
The application goes further today and aims to help customers create custom data types useful for doing business. Its public release (in preview) is announced for the end of November this year during the next release of the Office APIs.