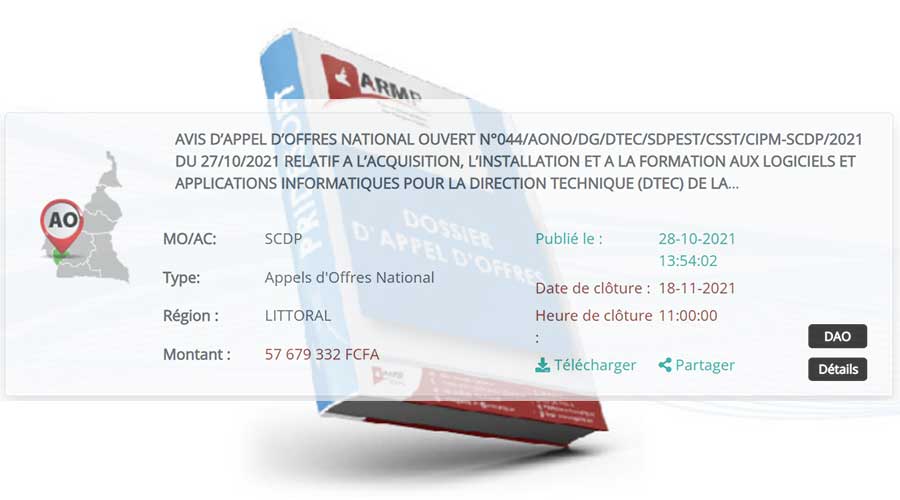 Google Cloud joins forces with Cameroonian institute JFN-IT to train young people in Cloud Computing
Located in the Santa Barbara district of Douala (Cameroon), the campus of Jacky Felly Nafack Institute of Technology (JFN-IT) hosted on November 2 the official launch ceremony of the strategic partnership between the Institute and Google Inc, the American company that is the world leader in the Internet market.
This ceremony comes almost seven months after the signing of an agreement between the two parties on April 14 in the field of cloud computing.
According to Alphonse Nafack, promoter of the institution, this agreement makes the JFN-IT the first university institute in Cameroon and sub-Saharan Africa to be part of the Google Cloud Career Readiness (GCCR) program. This program aims to offer certified professional training based on Google's cloud services.
The courses offered are: Associate Cloud Engineer and Data Analyst. Open to students and professionals wishing to improve their skills in the technologies used by Google Cloud to "develop skills around data management, application development, cloud infrastructure, Machine Learning and Artificial Intelligence.
These are high-flying training courses that are valued on the job market in the world. While thanking his team and Felix Manoharan, EMEA Manager for Higher Education at Google Cloud, Alphonse Nafack expressed his satisfaction to be able to offer such training to the youth in Central Africa.
Through the JFN-IT, the goal is to train experts and professionals in science, digital and technological innovation. These new courses participate in the process of digitalization of Cameroon and have a close link with the plan of emergence 2035 desired by the Head of State of Cameroon, he stressed in his speech.
Source : Digital Business Africa