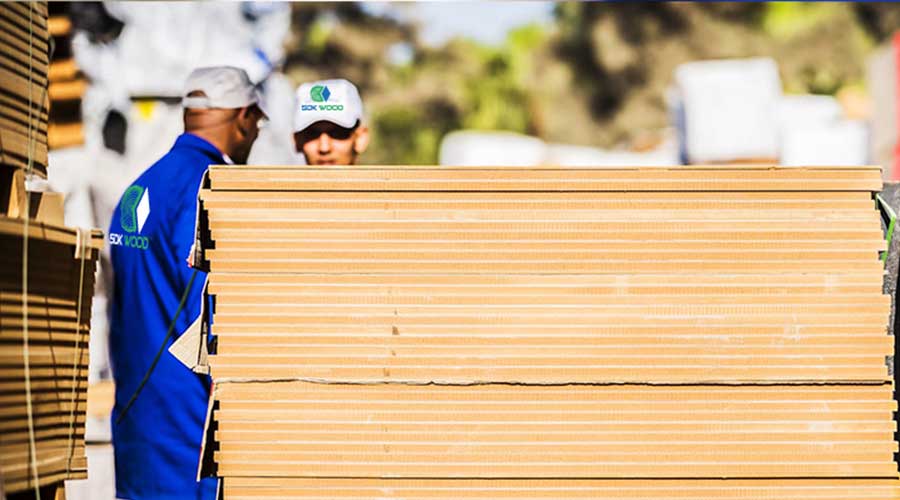 Gabonese timber is increasingly coveted by foreign investors, including the Moroccan company SDK Wood
SDK Wood, a Moroccan company specializing in the import and distribution of timber and panels, aims to import Gabonese timber, according to information made public by the Embassy of Gabon to the Kingdom of Morocco a few days ago.
Following a courtesy visit by Ambassador Sylvber Aboubakar Minko Mi Nseme to the family-owned company, the latter "plans to add Gabonese wood to the panoply of species already available in its workshops," according to Le nouveau Gabon.
If accurate information on how this partnership will be developed has not filtered, it should be noted that SDK Wood has built its reputation for sixty-one years in the field of import and distribution of wood and its derivatives in Morocco.
Its interests in Gabon's timber could be justified by the guarantees it offers: the principle of due diligence supported by the Gabonese state is fully in place. A national policy has been in place since 2019 to facilitate the collection of data on the legal origin of wood and its journey before export.
The Gabontracks project, born from the State's desire to clean up the forestry and timber sector with the support of the AEAFFB (Forestry and Timber Sector Activities Execution Agency), aims to promote the traceability of timber through a centralized application. This project is useful to both the State and forestry companies insofar as it will allow them to have a better visibility of their actions in the field.
The administration will be able to consult or make statistics and the forestry companies participating in the project will also be able to make their declarations and control the timber circuit. Also, it should be noted that thanks to the tax benefits granted by the Gabonese government through the special economic zones, many investors have settled in Gabon, thus making the timber industry prosper.
Vanessa Ntoh