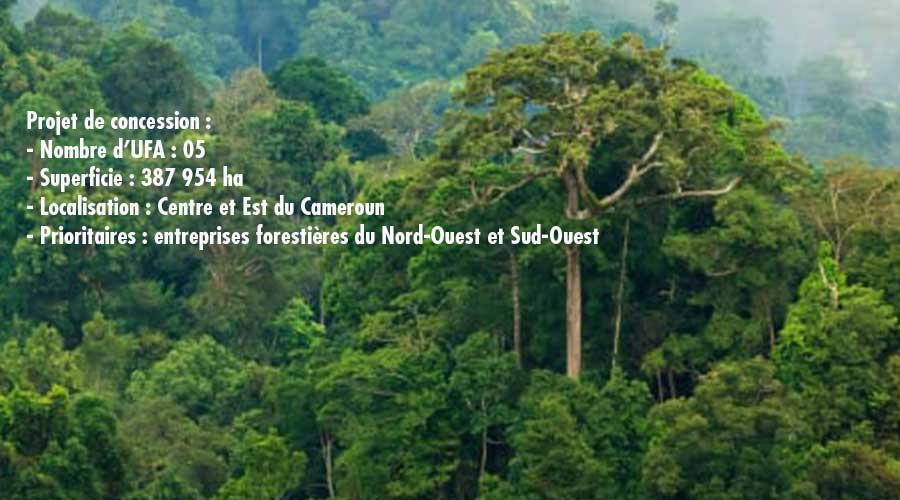 Five forest management units to be put under concession by the Cameroon Ministry of Forests and Wildlife in 2022
A few days ago, the Cameroonian Ministry of Forests and Wildlife published a national invitation to tender. This notice, intended for forestry companies operating in the country, is a procedure for the concession of 387,954 hectares (ha) of forest in the Eastern and Central regions of the country.
The area covered by the concession project is divided into five forest management units (FMUs). Three of these are reserved exclusively for "companies with FMUs in the Northwest and Southwest regions, and/or their partners. These three units represent 74% of the forests under concession in the framework of the above-mentioned call for tenders, according to the newspaper Investir au Cameroun.
This implies that in the allocation of these parcels of forest, priority is given to loggers in regions affected by the Anglophone crisis (North West and South West). Although the reasons for this provision of the government have not been officially given, everything leads us to believe that it aims to support the loggers who have been victims of the crisis for five years.
Indeed, since the beginning of the crisis, the climate of insecurity that reigns in the said regions is unfavorable to the continuation of economic activities in all sectors. "Caught between threats to their employees, kidnappings with ransom demands, racketeering and equipment sabotage, many companies, including logging companies, have had to relocate or simply abandon their activities in this part of the country".
In other words, the exploitation of the land under concession could compensate for the losses incurred by these companies, as these losses have an impact on the annual GDP at the national level.