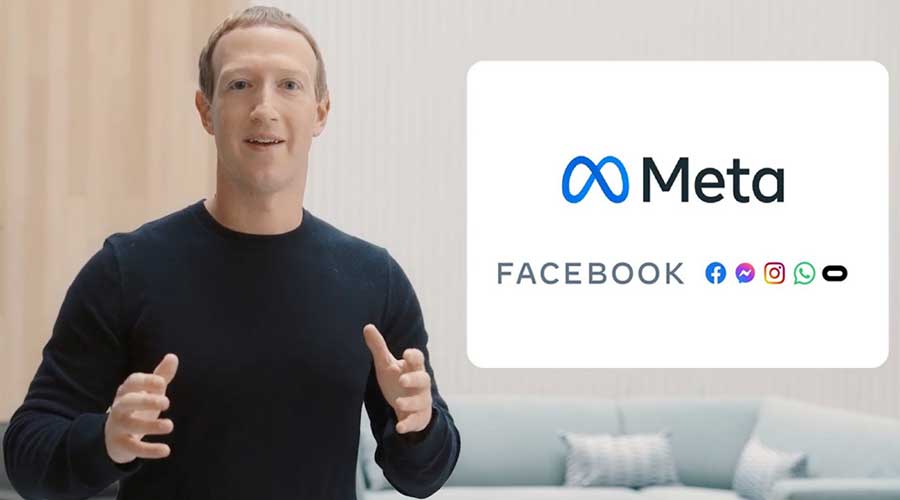 Facebook Inc. is now called Meta
Mark Zuckerberg, owner of Facebook, one of the most famous brands in the field of web applications has unveiled the new name of his company: Meta Inc.
After a few weeks of teasing, this name was revealed during Facebook Connect 2021, the virtual conference held on October 28 this year. On this occasion, CEO Mark Zuckerberg presented the new logo of his company and explained in more detail the project that underlies this name change.
According to him, the brand "Facebook" corresponds to a well-defined product and does not summarize the essence of the group's products, so it was imperative to find a more unifying name. Especially since the company includes several networks: Facebook, Messenger, WhatsApp, Instagram, Oculus and Portal.
In addition, among the major announcements of Facebook Connect, we note that the company is working on many projects: Metaverse, a new VR headset, a glasses project.
What is Metaverse?
Zuckerberg describes it as a "fictional virtual universe, in which individuals could evolve in persistent and shared spaces, in three dimensions". The idea is to create a space where users can share software, games and other computing resources and have an amazing experience.
Since its inception in 2004, Facebook has attracted a lot of interest from both individuals and professionals. It offers users the possibility to publish images, photos, videos and files of different extensions, and to make new contacts through their personal pages.
However, as the network undergoes transformations, new issues arise on several aspects: political, cybersecurity, financial, etc. If it is a great success, Facebook has often been at the heart of many controversies. Whether it is about the use of its users' personal data or its recent policy of restrictions on hateful, racial or sexual content (comments).
Is this the end of the Facebook brand ?
The social network Facebook will continue to exist under its current name, it was mainly a question for the company to highlight the ambitious projects that it carries and that go beyond the Facebook product.
Source : hitek.fr