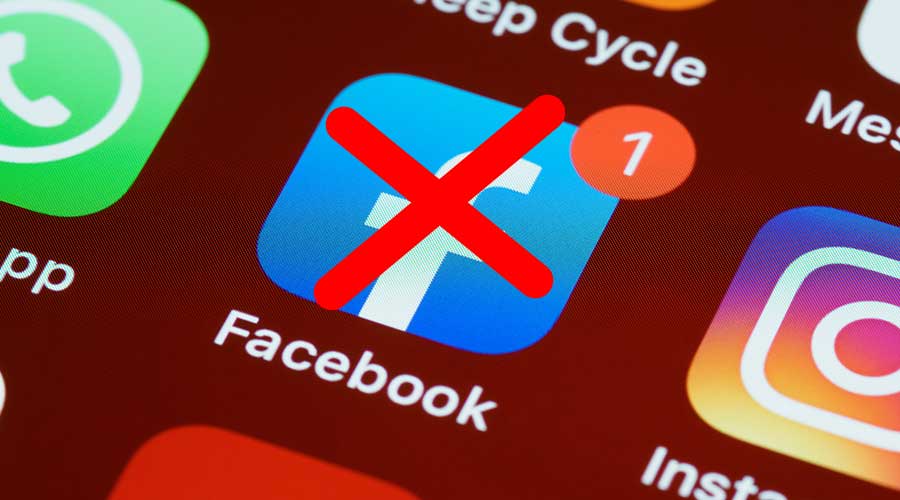 Facebook-free day : what if we all took a break?
According to recent statistics (Google Play), Facebook is the third most downloaded social network in the world in 2021, after Tik Tok and Instagram. In the United States, with 47 million downloads, it is among the top five, after Snapchat (56 million) and before Discord (32 million).
If the mentioned applications challenge Facebook enormously, it should be noted that the latter remains one of the oldest and most used networks in the world. With 2.9 billion users in 2022, Facebook's population is comparable to the population of China and India combined.


With such a large audience, why would anyone talk about doing a day without Facebook?
Would the platform launched in 2004 by Mark Zuckerberg be a kind of Dr. Jekyll & Hyde, i.e. a network with two faces? In short, what's the point of doing a day without the application?

What you need to know is that the world day without Facebook is held every February 28. It was launched by Internet users to allow us to have some distance from the network.

The social network is part of our life habits: we visit it several times a day to see the publications of friends, to make statuses, to watch videos, etc. We communicate our private information, we use it to communicate with other people, and we use it to communicate with our friends. We communicate our private information, indicating our geographical location or what we ate for dinner. It has become almost a drug, many can't live without it.
Cases of censorship and scams have become legion on Facebook
Censorship has grown since 2020, forcing Internet users to be a little more careful. By using abusive, hateful or racist comments, users receive warnings. In case of recurrence, the page is suspended for a few days depending on the seriousness of the act, at least according to the assessment of the moderators of the platform.

Moderators do not hesitate to block accounts that do not go against the rules of Facebook. The organizers of the World No-Facebook Day paid the price when the event pages created in three languages (English, French, Spanish) were deleted.

Samuel, 30 years old, admits: "I don't feel free on Facebook anymore, I have to be careful with the words I use, it's frustrating; even if on the one hand it leaves room for the imagination to say what I want to express in other words"

Scams have also developed, leaving no one safe, as both teenagers and adults are victims. The numerous security problems observed as well as the exploitation of users' personal data, which is a subject of debate, contribute to tarnishing the image of this network, which is intended to be stricter.
More than the other editions, this eleventh edition is undoubtedly an opportunity for users to show that they do not always agree with the rules imposed by the network. Today more than ever, it is a question of showing one's independence from the platform.
#empoweryourself
Vanessa Ntoh