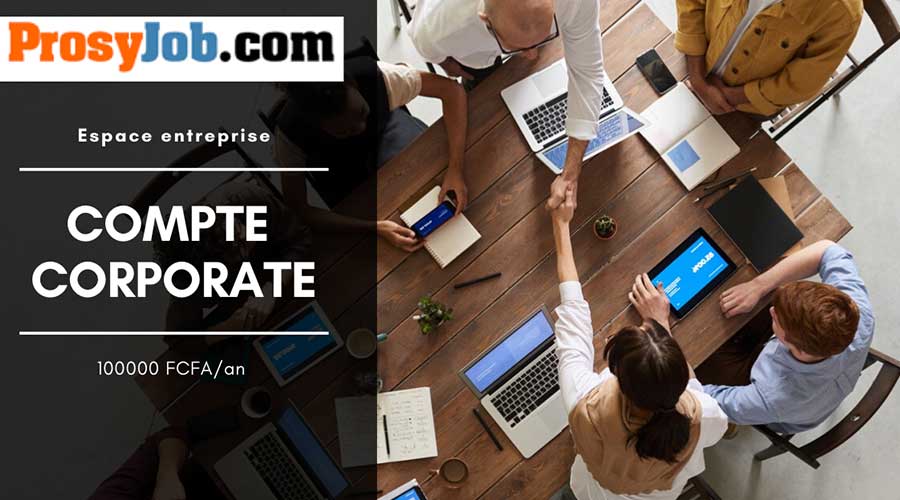 E-recruitment: What if the Corporate account on Prosyjob was the solution to your recruitment needs?
Do you want to strengthen your teams? Need to organize job interviews to find the perfect profile for the position to be filled? 
Let prosyjob.com assist you in the recruitment of your staff. This platform has been designed for companies of all sizes that need support in recruiting a qualified workforce.
Take advantage of Prosyjob's full-time service!
We accompany you on different points:
- The publication of your job and/or training offers on the Prosyjob website and in social networks, 
- The sorting and selection of CVs,
- Conducting job interviews by contacting the various candidates .
Our teams are at your disposal to provide you with a personalized and careful support. The opening of your company account gives you unlimited access to
- The CV library, with more than 75,000 Curriculum Vitae (CV) available,
- The company directory, with more than 2000 companies listed
- Calls for tenders.
You have the possibility to benefit from a human resources management tool with an interesting quality/price ratio.
Need a practical and reliable human resources management solution in Cameroon? Contact our team
Prosyjob.com offers you its services to recruit personnel. To learn more about our CV lilbrary, call us at (237) 699 644 150 or fill out this contact form. You can also sign up directly for an online corporate recruiter account.