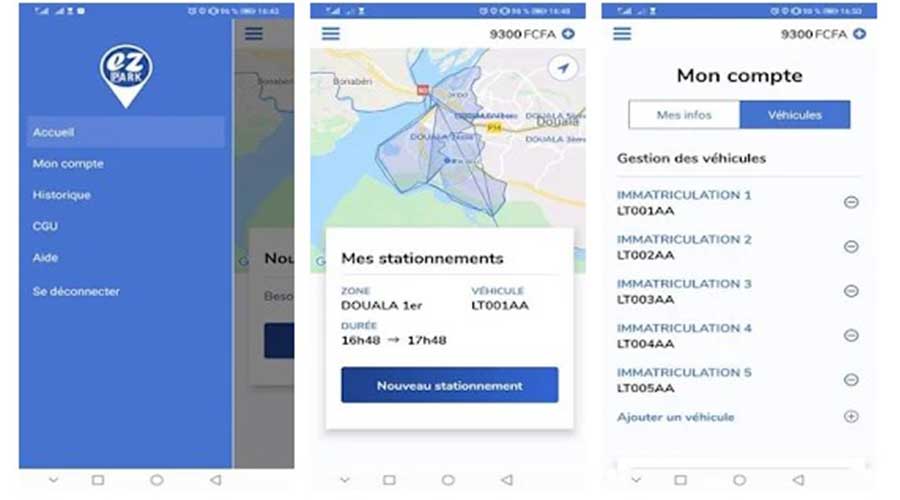 Digitization in Cameroon: vehicle parking is taking off thanks to the EZ Park - Urban Community partnership
The Douala Urban Community is innovating with the EZ Park project, which is revolutionizing vehicle parking in the Cameroonian economic capital.
Resulting from the collaboration between the CUD and the Cameroonian start-up of the same name (EZ Park), the web solution dedicated to the parking of vehicles in the city of Douala is in its pilot phase since November 5, 2021.
According to Arlette Alemoka, deputy director of traffic management at the CUD, the aim is to "revolutionize, facilitate and provide solutions to parking problems in the city of Douala, in accordance with its vision of modernization and development" during the period from 2020 to 2025.
How do I use this application?
Before using the application, any driver or vehicle owner must download the application to their Android phone. This operation is free of charge. After that, he/she will just have to register on the platform by providing information such as his/her name, email address, license plate number of his/her vehicle.
Once he is registered, he receives notifications from the platform and thanks to his login details (name, password) he can connect whenever he wants. The accounts work almost like the Mobile Money accounts offered by the different telephone operators on the Cameroonian territory, that is to say that the user has the possibility to recharge his account.
This recharge allows him to pay for the parking service from his phone and to receive a parking ticket by e-mail indicating the duration of his parking. This ticket gives him immediate access to one of the EZ Park stamped parking lots of his choice in the city of Douala.
It should be noted that the CUD has been involved in the digitization process for several years. As a reminder, it has digitized the monitoring of advertising activity with the geolocation of the city's advertising billboards, which has enabled it to double advertising revenues over the period from July 2020 to July 2021.
Through this project, the CUD as a decentralized public authority hopes to "fight more effectively against urban disorder, but also, and above all, to secure the revenue generated by paid parking".
Source : Ecofin