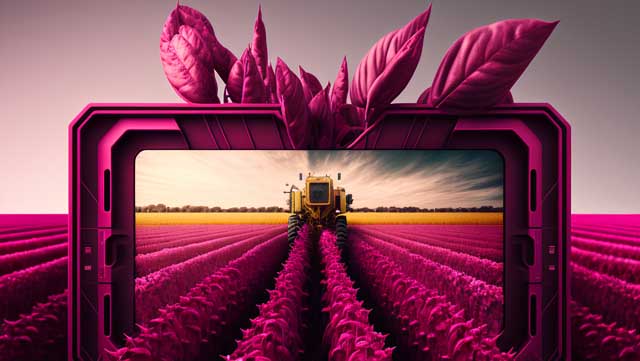 Digitalising Moroccan agricultural world, the challenge is launched !
The importance of digital technology is no longer in question. Creating opportunities, digital technology plays a major role in the productivity and even the growth of companies and individuals around the world.
It has transformed the way farmers work and allows them to position themselves against the competition. They can now have traceability of the production chain, better manage supplies or monitor the quality of food to the millimetre, among other things.
At the 3rd edition of Agro IT Days, held in Meknes on 13 January, Mohammed Sadiki, Minister of Agriculture, Maritime Fishing, Rural Development and Water and Forests, explained that Morocco's ambition is to "connect 2 million farmers and users to agricultural e-services by 2030".


Amazing results with digital
Through the latest software and equipment (drones, measuring devices), the farmer can :
- Monitor the level of humidity and define the irrigation method for the plants according to their needs and the weather,
- Identify weeds and insect pests and fight them in time,
- Knowing the right time to cultivate and harvest.
Several Moroccan groups, such as OCP, Crédit Agricole du Maroc and Cosumar, have developed digital solutions for agricultural practice. For example, the @tmar application provides farmers with assistance in using fertilisers adapted to the specific needs of regions and crops.
Reasons for the slow expansion
The penetration of digital technology in the agricultural sector is hampered by the high cost of equipment and the illiteracy of some farmers. According to Mohcine Khomri, an agricultural adviser, the latter have understood that they can "make their investments profitable and move forward more quickly. We just need to show them the relevance of the budget mobilised".
As a reminder, the challenges are immense: it is a question of reducing costs, increasing production and respecting environmental principles.
Source : Maroc diplomatique
Vanessa Ntoh
Les commentaires
---