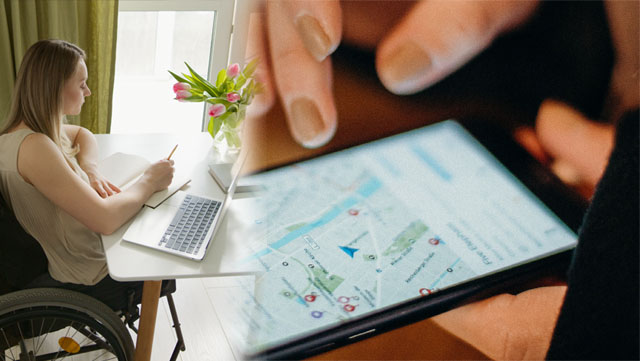 Digitalisation in Cameroon : the Super Project platform dedicated to people with disabilities is created
The Cameroon Club of Young Rehabilitated Blind People (Cjarc), led by Coco Bertin, introduced to the public last Monday (July 11, 2022) Super Project, a geo-location platform for disabled people.
Super project is a centralized database that contains information on people with disabilities living on the national territory of Cameroon. Available via the website www.supeh.org, it is coupled with a mobile application that can be downloaded from Playstore.
Expected impact on national public policies
This platform is a decision-making tool for authorities, political actors and other development partners, which allows them to access the following data :
the number of people with disabilities in each geographical location,
the different types of disabilities involved,
the identified needs of the parties,
the development partner operating in the geographical area concerned, its activities and the objectives achieved.

The digital platform, which is accessible online 24 hours a day, makes it possible to produce statistics on this category of the population. Indeed, in the absence of a national dynamic for regular data collection, the data from the 3rd General Census (Rgph) dating from 2005 has become outdated.
This situation leads to an underestimation of the real needs of people with disabilities on a national and even international scale. The application that has been put in place will make it possible to improve the formulation and implementation of public policies focused on people with disabilities and to articulate the activities of the ministerial departments concerned (MINSANTE, MINAS).
#digital #disability #Cameroon
Source : www.cameroonmagazine.com
Ntoh Vanessa