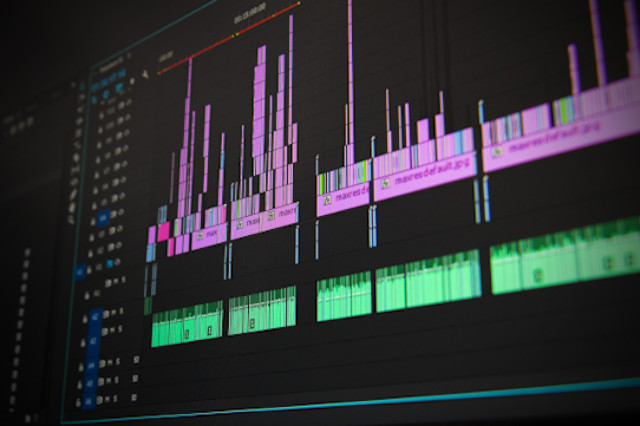 Could the African music industry benefit from digital ?
The African music industry generated more than $17 billion excluding concerts in 2017. Since then, the market has exploded further. In Francophone Africa alone, there are about 400 million potential music consumers, 65% of whom are under 25 years old. The Internet penetration rate on the continent, which is currently 22% according to the World Bank, should further boost the sector's revenues.
African countries must therefore strengthen their awareness-raising actions in favour of the development of the music industry, not only among professionals in the field, but also among buyers.
In this sense, the Music Industries Trade Fair of French-speaking Africa (SIMA), which will be held from 17 to 18 November 2022 in Abidjan, wishes to contribute to the development and structuring of the sector. Numerous specialists from here and elsewhere will come to provide food for thought for the players in the field and identify concrete solutions as to the possibility for African music in general and that of the French-speaking zone in particular to take full advantage of digitalisation.
During this event, the question of streaming and the growth in the rate of use of mobile payment services, which are boosting the consumption of African musical works on the international scene, will be discussed, for example. With a turnover of $71 million in 2021 and a forecast of $314 million in 2026, this is a given. Rapid global dissemination of music, reduced distribution costs for artists who want to distribute their works themselves, are among the advantages of this new possibility for music consumption. In this respect, the English-speaking countries of the continent have set the pace in a positive way.
In Nigeria, for example, which already had a turnover of 47 million dollars in 2014, the digitalisation of the music industry has enabled many artists to flourish. Davido, Burna Boy, Tiwa Savage, Wizkid and many others have accumulated millions of listens to their various hits on platforms available on the Internet. These big names in music are raking in dollars, making them billionaires. In South Africa, Kenya and many other English-speaking African countries, the music industries are becoming increasingly professional and seem to be taking full advantage of digitalisation. French-speaking Africa should follow suit.
In countries such as Ivory Coast, where the industry has undeniable potential, digitalisation has a bright future ahead of it. According to figures from the Telecommunications Regulatory Authority of Ivory Coast (ARTCI), the penetration rate of mobile internet on 31 March 2022 was 82.7% and that of mobile telephony on the same date was 166.5%. These figures support the idea that everything is in perfect order for the emergence of a thriving music industry.

The giants of the on-demand music market have seen the continent's potential and are moving in. Indeed, major international online music distribution companies have opened representative offices in many countries. Spotify, for example, has announced that it will enter 40 African countries by 2021. Deezer, Apple Music, Tidal...the other major online music distributors are no less present on the African market.
Alongside them, local players are also claiming their right to break into the market. Iroking, Tigo, Simfy Africa and Mdundo are working hard to gain market share. There is also Boomplay, which officially opened its offices in Côte d'Ivoire last June. These platforms offer their subscribers the possibility of taking out free and premium subscriptions. All this business dynamic will enable the African music industry to generate money that will benefit the players in the sector.
French-speaking Africa will be one of the largest music streaming markets in the world in a few years. We all need to prepare ourselves to live up to this bright future. Reflection, consultation and synergistic actions are necessary and meetings such as SIMA meet this need.
The prospect of a successful digitalisation of the music industry in Francophone Africa cannot be achieved without the considerable contribution of the African diaspora established in Western countries. The latter, in addition to being familiar with buying music online, benefits from all the digital and technological facilities for easy access to musical works. It is now necessary to make more albums by African artists available on international platforms such as Deezer, Spotify, Apple Music, etc., which count hundreds of millions of legal listeners and downloads every month.
Let us not forget either that the digitalisation of African music has a positive impact on the visibility of still unknown artists. Facebook, Tik Tok, Instagram, YouTube, Triller, etc., are social networks where they can showcase their talents. On Facebook alone, in 2018, there were more than 200 million African subscribers out of a population of nearly 1.2 billion. This corresponds to 17% of the total population and 48.7% of African internet users. A real opportunity for visibility.
Another example is the Tik Tok application, which has become a real springboard for emerging artists. In recent years, the Chinese social network has become a key player in the music industry. Many of the songs have been picked up by millions of subscribers on TikTok and have gone viral on streaming platforms.
The music industry is an excellent way to enhance and develop the African continent, both economically and in terms of sustainable development. French-speaking Africa has the opportunity to enhance the value of this sector through digital and thus shine with the talent of its artists.
Source : Agence Ecofin