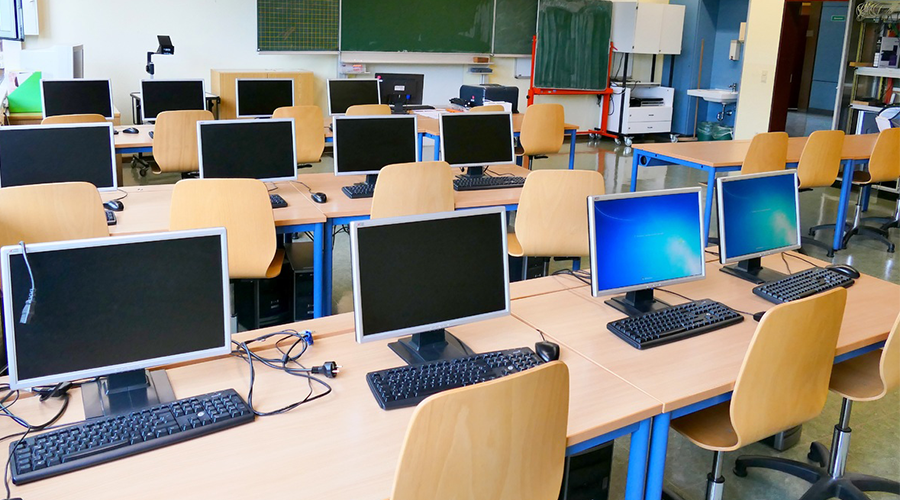 Civil service and NICTs: more than 600 staff in training
On January 8, 2020 was officially launched at IAI-Cameroon by Minister Joseph LE in the presence of the Resident Representative, Armand Claude ABANDA.
In total, nearly 600 staff of the Ministry of Civil Service and Administrative Reform established throughout the national territory, which will benefit from the expertise of the African Institute of Informatics (IAI) Cameroon.
During the five-day training course, staff will be introduced to word-processing software. In particular, Word, Excel, Power point, security and computer networks, internet and social networks. For Minister Joseph LE, "At MINFOPRA we no longer want computer illiterates. While we are in the era of digitalization. »
This staff will thus improve their skills in the use of the computer tool. The training session organized by the IAI concerns at the same time, the staff of the central administration and the ten regional delegations. At the moment, 45 people are being trained at the Paul Biya Centre of Technological Excellence Campus and 20 in Ebolawa. "After the symposium organized next week, the training session will be extended to other regions of the country," says Joseph LE, MINFOPRA.
As a reminder, this vast MINFOPRA training campaign is the result of the partnership between IAI-Cameroon and MINFOPRA since July 10, 2018.
To ensure the effectiveness of the ongoing training of its staff in the NICT sector, the Minister of Civil Service and Administrative Reform made a point of visiting the premises where the training work of his staff is being carried out.
Source: afrikinfo.net