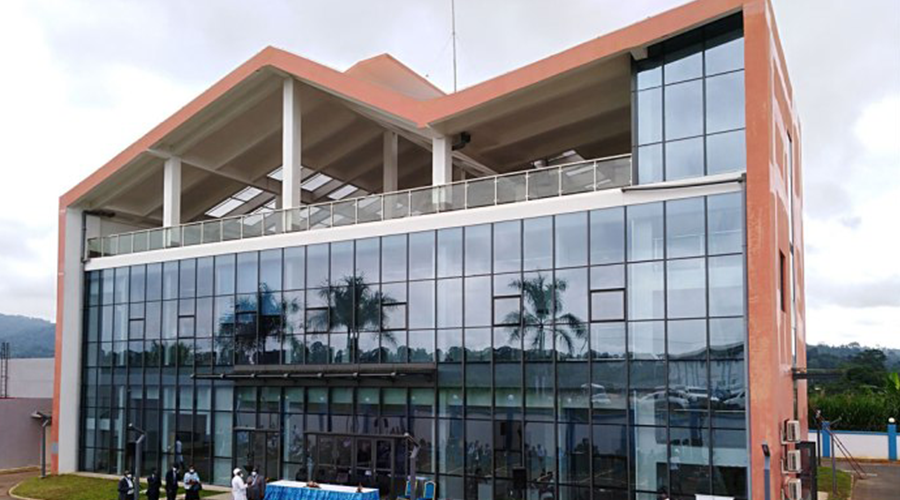 Cameroon: The Camtel datacenter, one of the largest in Central Africa
Camtel's datacenter located in Zamengoué was inaugurated by the Minister of Posts and Telecommunications, Minette Libom Li likeng, on July 10, 2020. For Camtel, this infrastructure built by Huawei is one of the flagship projects of the second phase of the incumbent operator's National Broadband Network (NBN2) Programme.
The complex that houses this datacenter is built on an area of 3,019 m2. According to Camtel's CEO, Judith Yah Sunday, who is married to Achidi, this is "the best and largest data center in Central Africa".
Certified Tier Three in design, it consists of a 400 m² server room with a capacity of 05 cubes, i.e. 130 bays; a supervision room with 08 work positions; an Automated Energy Management System of 440 KW of corrugated power with 03 transformers of 800 KVA, 04 generators of 1000 KVA and 40,000 litres of diesel tank; a fire detection and fire-fighting system and finally an access management system and surveillance cameras.
"This infrastructure fills a real gap and significantly enriches the telecommunications ecosystem in Cameroon and even in the sub-region. It will contribute to the development of the digital economy by facilitating access to hosting services platforms, a catalyst for the blossoming of the creative genius of our youth like the startups that now have a local tool, meeting international standards, less expensive, secure and more accessible," boasted DG Judith Yah Sunday, at the inauguration of this infrastructure.
Source: DigitalbusinessAfrica
Translated with www.DeepL.com/Translator (free version)