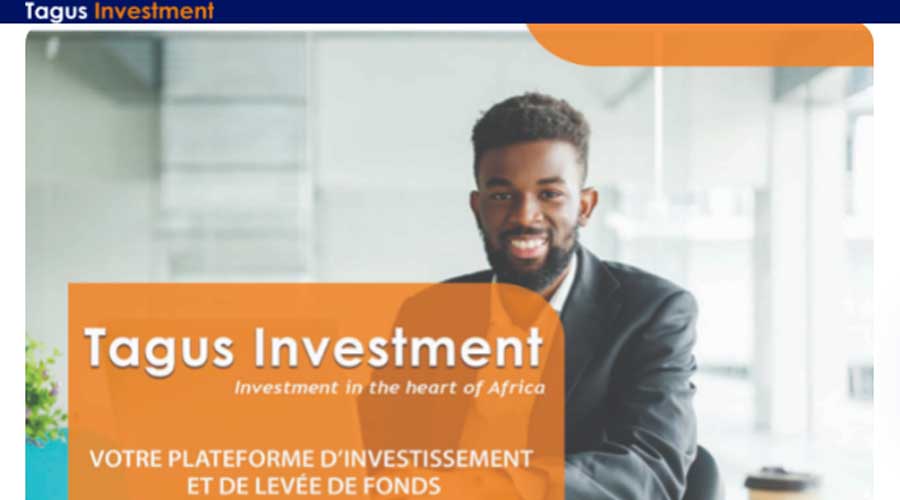 Cameroon: Tagus Investment, a Cameroonian company manufacturing solar drones, announces that it has raised more than 200,000,000 CFA francs
Tagus Investment, a Cameroonian company specialising in the manufacture and marketing of solar drones and renewable energy announced on Friday, May 21, 2021 that it has collected more than 200,000,000 Fcfa at the end of a fundraising that it launched since May 2019.
"This fundraising has been an unparalleled success during its various phases. At the end of this fundraising, we had to register 11676 users of our platform spread across 71 countries and who invested a total of 200,485,698 Fcfa"; said Borel Taguia Kana, the 27-year-old entrepreneur, author and carrier of the projects and who cherishes the dream of seeing a revolutionized, transformed, hardworking and united Africa.
The announcement was made during the dedication ceremony of his book: "Itinerary of an African entrepreneur" at the Mont Fébé Hotel in Yaounde, in the presence of the Minister Delegate for Justice; several university teachers, business leaders, media and students.
The platform aims to become the first African social network for investment. It is an innovative project that will serve as a support for Africans wishing to develop and grow their projects. The platform welcomes projects in agrotech, renewable energy, fintech, robotics, artificial intelligence and technology.
In addition to participatory financing, Tagus Investment offers a number of other services that are equally advantageous for young companies and even for those with a long history. The platform facilitates access to more than 50,000 potential investors, exchanges between project investors who can have a real-time report on the progress of their projects.
Borel Taguia is a design engineer in renewable energies from the Ecole Polytechnique de Maroua and a designer of multifunctional drones based on solar energy. He holds a patent issued by the African Intellectual Property Organisation. After a year and a half spent in business in Douala, he launched his own prestigious company called "Tagus Drone", whose capital is now estimated at over 200 million CFA francs.
Source : digitalbusiness.africa