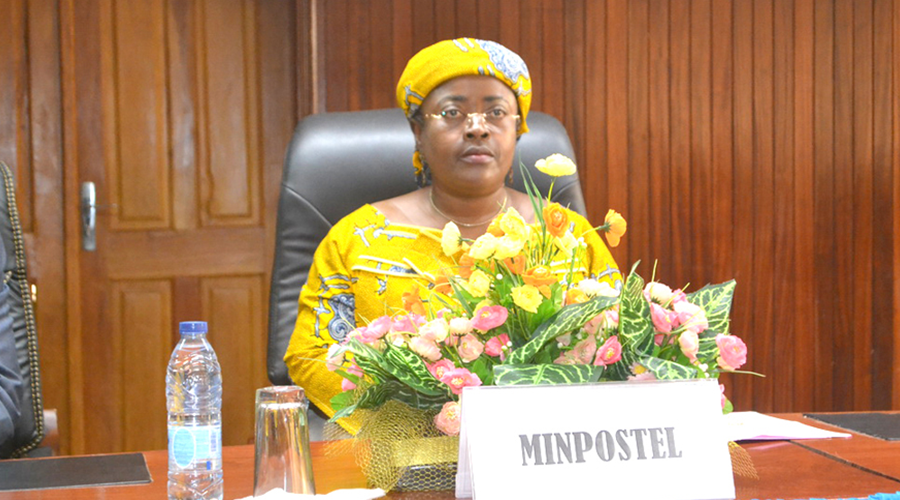 Cameroon: Minette Libom Li Likeng urges African experts to propose solutions to make big data profitable in Africa
The African Regional WSIS Follow-up and Review Meeting on "Information and Communication Technologies for Sustainable Development" and the Expert Group Meeting on "Promoting the African Private Sector in the Age of Big Data" opened on 3 December 2019 in Yaoundé, Cameroon. It was attended by the Cameroonian Minister of Posts and Telecommunications, Minette Libom Li Likeng.
Quoting data from the BearingPoint cabinet, the minister estimated that in 2030, revenues generated by Big Data in Africa will reach 10 billion dollars. "But how much will remain in Africa? How many of our young people will play a leading role in creating this wealth based on their skills, and to what extent will the Big Data economy transform our private sectors and productivity? "asks Minette Libom Li Likeng.
These questions will be answered in Yaoundé. During two days, decision-makers, experts and companies from the ICT sector and the private sector, representatives of regional economic communities and intergovernmental organizations, representatives of regional and international organizations, telecommunications practitioners, civil society actors, academics and researchers will engage in a reflection on the place and future of big data in the private sector in Africa.
Assessing the challenges of Big Data development in Africa
On the basis of their expertise, the participants are tasked to review a concept paper on the place and future of Big Data in the private sector in Africa with a view to exploring the potential of Big Data to accelerate innovation for the socio-economic development of the continent; to assess the current situation and challenges of Big Data development in Africa ; Provide recommendations to African policy makers for private sector development in realizing the opportunities of Big Data for the transformation of Africa and the achievement of the UN 2030 Sustainable Development Goals and the African Union Agenda 2063.
According to Minette Libom Li Likeng, the first challenge is access to ICT infrastructure. Then comes the insufficient capacity to analyze the huge amounts of data generated. And finally, the challenge of trust in the digital ecosystem. These challenges, she explains, prevent African businesses from taking full advantage of the opportunities offered by big data.
Source: digitalbusinessafrica.com