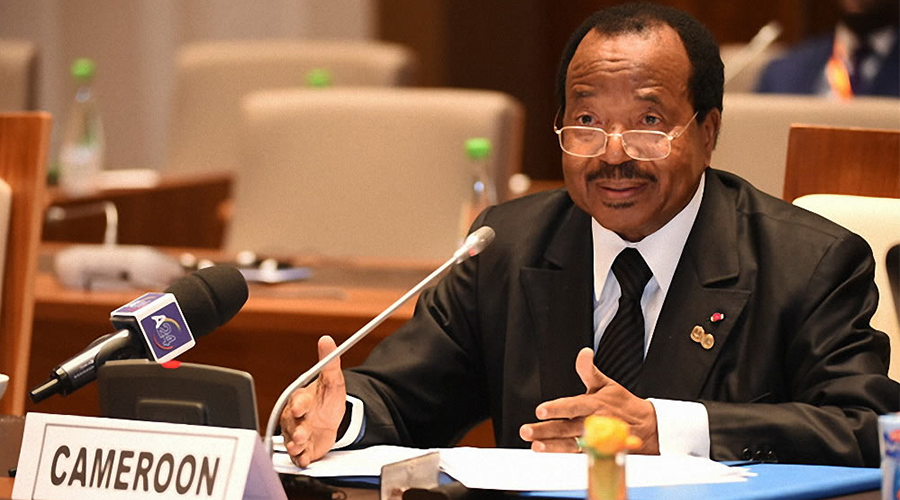 Cameroon: Faced with Covid-19, Paul Biya prescribes to the government the use of electronic communications and digital tools
According to official figures, 56 people in Cameroon are already infected with the Coronavirus, as of 23 March 2020 (16 new cases detected positive in one day). Faced with this situation and "on very high instructions" of the President of the Republic, Paul BIYA, an interministerial consultation was held Tuesday, March 17, 2020 at the Office of the Prime Minister, to take stock of the situation and identify appropriate actions to be implemented.
At the end of this meeting, the President of the Republic instructed several measures to be observed from tomorrow, Wednesday, March 18, 2020. And this, until further notice. Among these measures, those concerning the use of ICT and digital technology to avoid situations at risk of contamination. "The public administrations will have to privilege the means of electronic communications and digital tools for meetings likely to bring together more than ten (10) people," recommends the President of the Republic.
Also, the land, air and sea borders of Cameroon will be closed tomorrow. All passenger flights from abroad will be suspended, except for cargo flights and ships carrying everyday consumer goods and essential goods and materials, whose stopover times will be limited and supervised.
Cameroonians wishing to return to their country will have to make contact with the various diplomatic representations of the country, as the issuance of entry visas to Cameroon at the various airports is suspended.
In addition, all public and private training institutions under the various levels of education, from kindergarten to higher education, including vocational training centres and Grandes Ecoles will be closed.
A total of 13 measures are being taken to limit the spread of Covid-19.
Source: digitalbusiness.africa