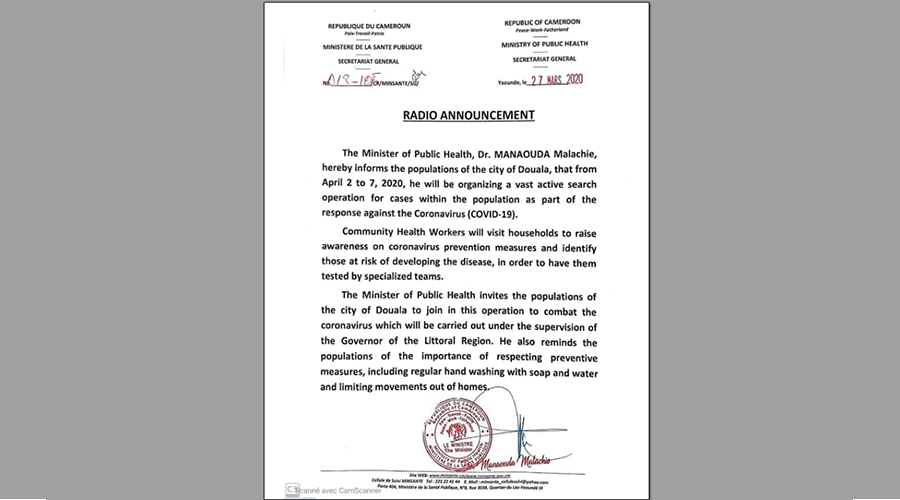 Cameroon / COVID 19: Mass screening campaign in Douala launched by the Minister of Health
RADIO ANNOUNCEMENT
The Minister of Public Health, Dr MANAOUDA Malachie, brings to the attention of the populations of the city of Douala, that he is organizing, from 02 to 07 April 2020, a vast operation of active search for cases within the population within the framework of the response against the Coronavirus (COVID-19).
Community Health Workers will visit households to sensitize the population on preventive measures against the coronavirus and identify people at risk of developing the disease, in order to have them tested by specialized teams.
The Minister of Public Health invites the populations of the city of Douala to join this operation to fight against the coronavirus which will be carried out under the supervision of the Governor of the Littoral Region. He also reminds the population of the importance of respecting preventive measures such as regular hand washing with soap and water as well as limiting travel outside the home.
Source: minsante.cm