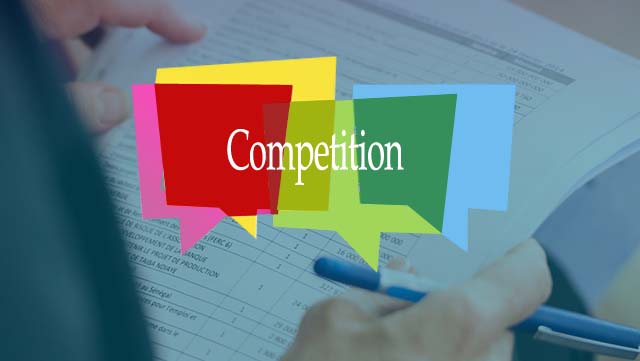 AUF launches regional graphic design competition
On the occasion of the International Students' Day, celebrated annually on 17 November, the Francophony University Agency in Central and Eastern Europe is launching a regional graphic design competition entitled "Francophone students facing the challenges of the 21st century".
This competition will take place between 17 November and 5 December 2022.
Objectives of the competition
The competition aims to :
- promote and encourage creativity among students
- develop students' digital skills using the French language.
Who can participate in the competition ?
This competition is opened to students registered in bachelor and master in the member universities of the FUA in Central and Eastern Europe.
How the competition works
Through posters created with the help of graphic creation software in A4 page format, the participants must express their way of seeing, understanding, living or imagining the challenges of the French-speaking students of today.
Conditions of participation
Participants in the competition must respect the following guidelines :
- Graphic design is an individual effort ;
- The image must be of very good quality (300dpi resolution) ;
- The language used must be French ;
Use #étudiantfrancophone for the distribution of the design including the slogan/motto on your social networks while tagging the page @AUF.europecentraleetorientale and/or auf_eco ;
Awards
A jury will select the best designs. The results of the selection will be published on the AUF website (www.auf.org/europe-centrale-orientale).
The best creations will be rewarded by prizes offered by the AUF to the winning students.
Communication - visibility - promotion
All or part of the creations will be published on the Facebook page AUF - Central and Eastern Europe and on the AUF website.
An album of the best proposals will be produced and published by the AUF in digital format.
The participants to the contest will be supposed to authorize AUF to use the creations for promotional purposes or others, under any format.
How to participate in the competition ?
- Make a graphic creation of A4 type poster and integrate a slogan/motto ;
- Attach the student card/attestation of enrolment at the university for the academic year 2022-2023 (and its translation into French) ;
- Send the graphic design to jeunesse-eco@auf.org (with the subject "French-speaking students facing the challenges of the 21st century") no later than 5pm Bucharest time on 5 December 2022.
Source : AUF

Vanessa Ntoh
Les commentaires
---