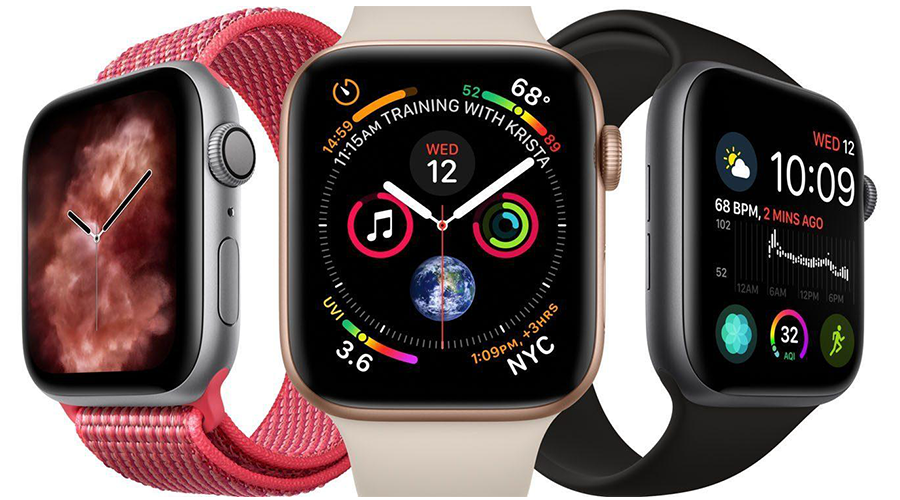 Apple Watch: Series 6 could measure blood oxygen levels
The Apple Watch Series 6 would be able to measure the oxygen level in the blood of its wearer, reveals the iOS 14 code. If the measured level is considered too low, the newly connected watch will display an alert on the AMOLED display.
Apple continues to incorporate health-related features into its Apple Watch. By digging into the leaked code of iOS 14, the next version of the iPhone mobile OS, our colleagues at 9to5Mac have discovered a first glimpse of what's new in the Apple Watch Series 6. As a reminder, Apple will present its new watch at the keynote in September 2020. Following this, Tim Cook will unveil the iPhone 12.
An alert will warn users whose oxygen level is too low
First of all, the Apple Watch would be able to measure the level of oxygen in the blood. When the level falls below 80%, a notification will appear on the touch screen of the watch. Below 80%, the normal functions of the heart and brain may be impaired. The risk of respiratory or cardiac arrest is higher. In general, it is considered that the oxygen level should be between 95% and 100%.
This alert is similar to the one that warns users when their heart rate is dangerously high. This option appeared with the Apple Watch Series 4 in 2018. Unsurprisingly, the feature is also available on Apple Watch Series 5. It is not known at this time whether the oxygen measurement will be reserved for Series 6 or integrated into Watch OS 7, 9to5Mac.
In the latter case, any Apple Watch compatible with the update could benefit from oxygen measurement. In theory, the heart rate monitor built into the latest Apple Watches is already capable of measuring oxygen in the blood. We'll tell you more as soon as possible. While waiting for more information about future Apple Watches, please feel free to give your opinion in the comments below.
Source: phonandroid.com