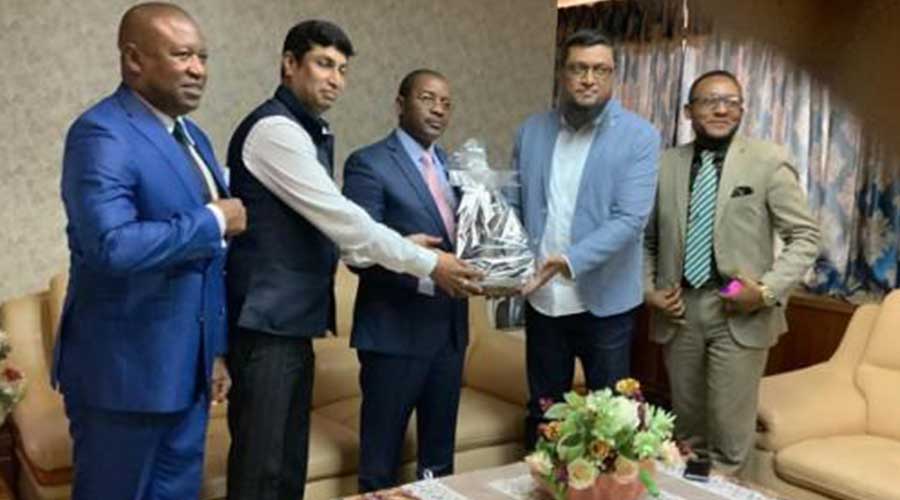 After seven years of "lean times", the construction project of the Integrated Industrial Complex for Wood Processing in Lomié (Ciblo) is back on track
The Ciblo construction project, initiated by the municipality of Lomié (East Cameroon) in partnership with the company Naaz, importer of timber, will know better days with the issuance of the environmental compliance certificate from the Ministry of Environment, Nature Protection and Sustainable Development of Cameroon (MINEPDED).
This certificate comes after a careful analysis of the environmental and social impact study required for the implementation of this project and submitted to the government's appreciation by Naaz. This study was the subject of public hearings last October. It was a question for Minepded to collect opinions about the overall study and especially the management plan developed.
According to Nana Aboubakar Djalloh, Minister Delegate of the Environment, the company Naaz Trading Cameroon has complied with the regulations on environmental impact assessment. Hence the issuance of the said certificate, which paves the way for authorizations and marks the start of construction of the complex.
As a reminder, the construction project has several objectives:
- to allow local craftsmen and carpenters to have legal dried wood in order to shorten their delivery times,
- to promote the production of quality wood products,
- to limit the importation of furniture from abroad and from Asian countries in particular,
- prepare for the end of log exports to the Congo Basin countries, which is scheduled for 2023 in the CEMAC zone.
Naaz Trading Cameroon, a subsidiary of the Dubai-based Naaz Trading DMC, plans to invest CFAF 50 billion in the future. According to the forecasts for 2022, nearly 2.5 billion CFA francs will be injected for "the construction of a primary processing line, a large capacity drying unit and a manufacturing unit for reconstituted solid wood panels. An area of 59 ha has been allocated to the project to ensure an annual production of logs estimated at 30,000 cubic meters (m3).
Source: Invest in Cameroon