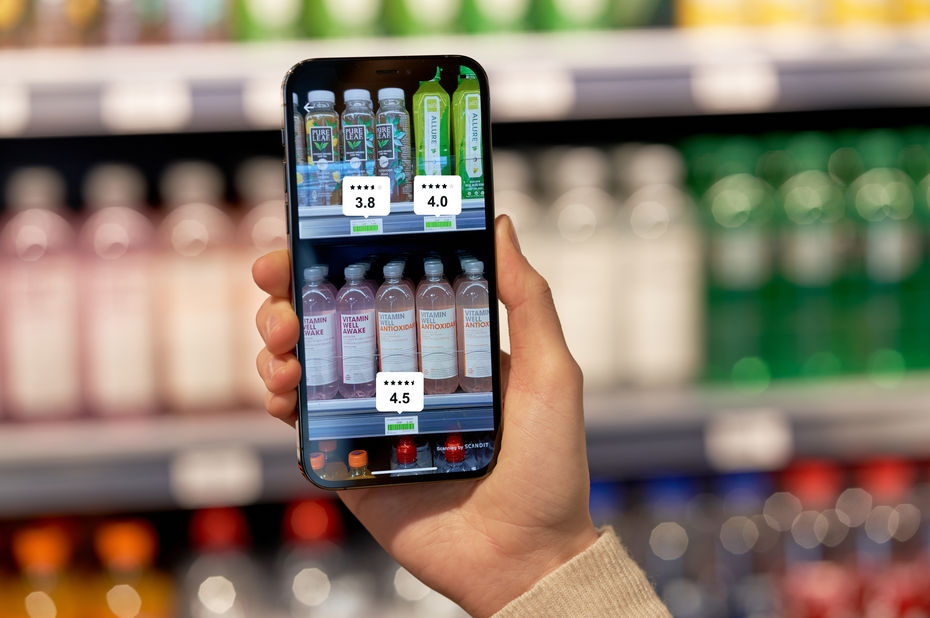 150 million raised to develop product scanning software from startup Scandit
"Barcode scanning, product identification, text recognition... Scandit is raising $150 million to further develop its product scanning software. The Swiss startup, which has won over companies like La Poste, Carrefour and FedEx, wants to focus on artificial intelligence technologies."
Scandit has successfully completed its fundraising campaign with the participation of Warburg Pincus, a leading New York-based private equity firm.
Software features: barcode scanning, product scanning
The start-up Scandit has developed a product scanning software that combines computer vision and machine learning. In concrete terms, any object with a camera - be it entry-level smartphones, drones, wearables or robots - can be equipped with this technology that combines barcode reading, text recognition (OCR), object recognition and augmented reality. The software works even in poor conditions (low light, rain, difficult angle, damaged barcode, etc.).
It is possible to create a mobile application or a website for mobile shopping, self-scanning, inventory management, proof of delivery or even tracking and maintenance of equipment. Scandit's solution is popular in the retail, transportation and logistics, healthcare and industrial sectors. "By following our initial vision of using the camera in smart devices to interact with physical objects, we are transforming the daily lives of customers, employees and businesses by enabling enhanced and personalized experiences to achieve their digital transformation ambitions," summarizes Samuel Mueller, CEO of Scandit.
Artificial intelligence in the spotlight
The Swiss nugget wants to use this financial contribution to develop its presence in the Asia-Pacific region and in particular in Japan, Singapore and South Korea. In order to continue its growth and product development, Scandit intends to recruit employees to increase its workforce by 50% by the end of the year.
On the R&D side, Scandit explains that it wants to focus on artificial intelligence technologies, and in particular machine learning, as well as autonomous data capture. The goal is to "enable users to get faster, more accurate and more automated results, whether on a smartphone, wearable connected devices or even robots". For example, Scandit recently launched its ShelfView data capture and analysis solution for on-shelf inventory management in stores.
Source : usine-digitale.fr