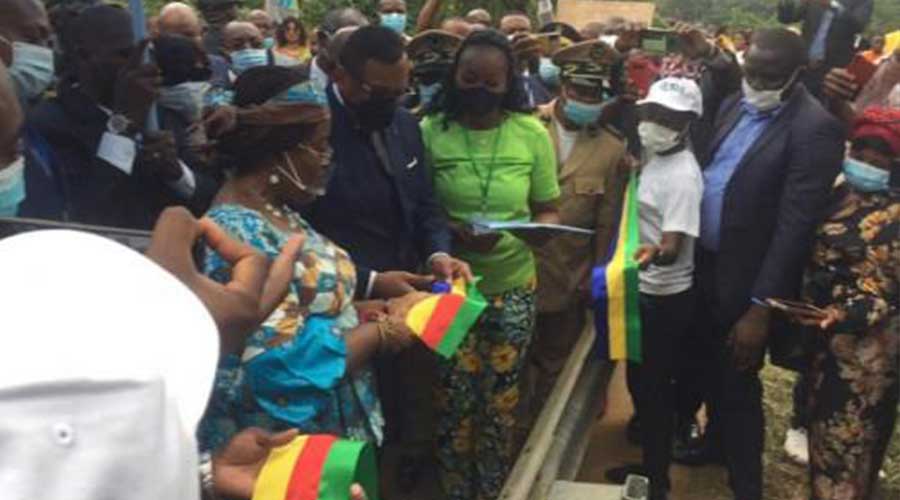 Telecoms: Cameroon and Gabon now interconnected by a fiber optic network 22 km long
On July 15, 2021, in the Gabonese town of Meyo-Kye, the Cameroonian Minister of Posts and Telecommunications, Minette Libom Li Likeng, and Edgar Anicet Mboumbou, the Gabonese Minister of State in charge of Communication and Digital Economy, inaugurated the interconnection point of the two countries to the fiber optic. This 22 km long infrastructure, which connects the national backbones of both countries, extends from Bitam, in Gabon, to the border town of Kyé-Ossi, located in the southern region of Cameroon.
According to experts, this interconnection, which is part of the sub-regional integration, will facilitate and improve the quality of digital exchanges between Cameroon and Gabon, thanks to a better connection to the Internet. It will also make it possible to reduce the cost of electronic communications and to open up the border areas of the two countries, thus helping to reduce the digital divide.
Carried out as part of the Central Africa Backbone (CAB) project, which aims to connect the Cemac countries (Cameroon, Congo, Gabon, CAR, Equatorial Guinea and Chad) to the fiber optic network, this Cameroon-Gabon interconnection will soon be followed by the Cameroon-Congo interconnection, a project for which work was 98% complete at the beginning of June 2021.
"We have received a report stating that the network is almost complete with a completion rate of 98%. We must therefore ensure that this rate of implementation is real, but also have the approval of technical controllers and builders, in order to go to the field for a physical visit of the site, to see exactly how this site of sub-regional integration is going well, "said the Congolese Minister of Posts, Telecommunications and Digital Economy, Leon Juste Ibombo. This was June 2, 2021 in Brazzaville, the Congolese capital, during a working session with the steering committee of this project.
Source : investiraucameroun.com
Translated with www.DeepL.com/Translator (free version)